Hello!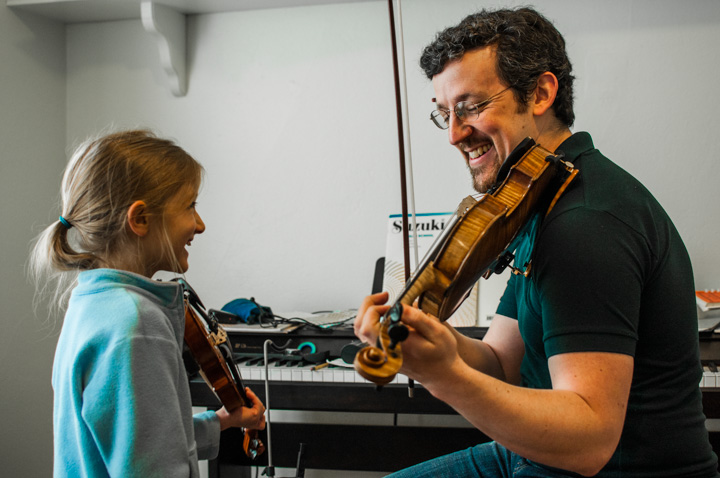 My name is Jeremy.  I am a violin & viola teacher, providing high quality lessons in the Portland area to students of all ages and levels, and I am also an active performer.  My lessons are designed to allow each student to reach for their full potential on their instrument, while balancing development of the mind, heart and spirit.  This website is primarily aimed at parents of students, but I also accept adults of all ages.  If you are interested in lessons, I am very glad to hear it!  Playing a string instrument is a marvelous experience, and a tall challenge!
Please take the time to read my Bio, and the FAQs, as they are intended to help you determine if you might like your child (or you!) to work with me.  I have limited space in my studio, and the way in is to set up a lesson time.  My space is not well suited to observation, but if that's the only thing you will accept, I will accommodate.
I currently still have space in my studio for the 2016 school year!   Please contact me to proceed or to ask any questions.