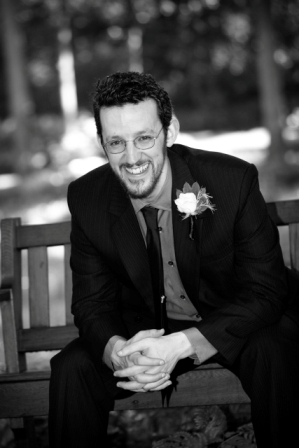 Music and Teaching Background:
I have a performance degree from Oberlin Conservatory, and have played violin or viola since I was 7.  I have taught music since High School in private lessons, chamber music coaching, summer camps and professionally as an adult.  As a son of two teachers, I have always taught, and tutored others.
I have worked with children across my lifetime, babysitting from a young age, and have trained in violin pedagogy with an eye towards helping students start even younger than I did!
I am a proud and happy father of 2 girls, who end up being my little laboratory in refining my teaching style for little kids.
I have worked extensively with nationally renowned teachers including Roland Vamos, Peter Slowik, the late Philipp Naegele, and Joël Belgique!  I've taught in Portland since 2009, and I have ~4 combined other years of teaching experience (a few months over the summer doesn't count as a whole year).
I have been a teacher for the community music center, and a few other organizations but prefer to work directly with families.
String & other beautiful music goes back far in my family, my grandmother played in the Vermont symphony orchestra, was a violin teacher and choral conductor for 50+ years, & my grandfather also sang until the last days of his life, including a concert performance of the Brahms requiem at age 99!  He passed away only months later.  The same grandfather also founded the Vermont chapter of the American Medical Association.  My great grandmother was also a piano teacher!
My philosophy of teaching and vision of what kids will take out of lessons…in a nutshell…
While I love music, and helping kids develop in to strong players, I teach lessons with an eye to developing character.  Suzuki said, 'Character first, then ability.'
More about me:
One thing that is unusual about me is that I also have degrees in Environmental Science (Masters from OHSU) and Neuroscience (BA from Oberlin College) in addition to music.  My goal in teaching students is not to create professionals, I tried everything I could to be happy outside of music and suggest the same to all of my students.  Music is fun and rewarding to learn.  It's just by happy coincidence that it also challenges kid's minds to develop deep focus too.
There is nothing else that gets me up in the morning more than wanting to help others with their musical goals.  I feel very lucky to be your potential teacher.  When I am your teacher, I am willing to help by phone whenever a problem arises.
Teachers who continue to nurture their passions are excellent role models for kids!
I am a core member with the Vancouver Symphony, and am proud of my string ensemble, which presents about a few full concert recitals a year.  We're eagerly preparing another for this season, in addition to other gig work.
Non-musical interests are primarily about raising my two daughters, and being a practice partner on piano to one of them!  Helping them develop emotionally, intellectually and finding their place draws me to greater depths of enjoyment of the world, through the hard work of being a parent.  Before them I had time for Mankind Project (mkp.org), tournament level chess, and other 'European' board games.  My exercise and adult hobby is tennis, when I get the chance.  Musical hobbies include piano, exploring improvisation, and singing harmony.